A post from our Creative Director, Darren Kefford: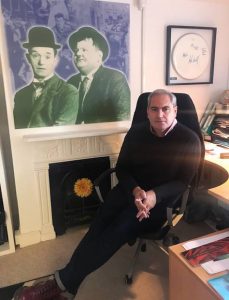 Darren, is a big fan of "the chumps in bowler hats".
He says "with the film out now it prompted me to share this.
I had the privilege to design an official calendar a few years back (a big blow up of it still watches over me in the office).
It contained rare behind the scenes stills of the duo on set and it was amazing as I was sent bundles of negatives some of which were original glass format with Hal Roach studios paperwork.
No matter what the day may bring, these guys always put a smile on my face every morning when I walk in – thank you Stan & Ollie!"
#stanandollie #graphicdesign