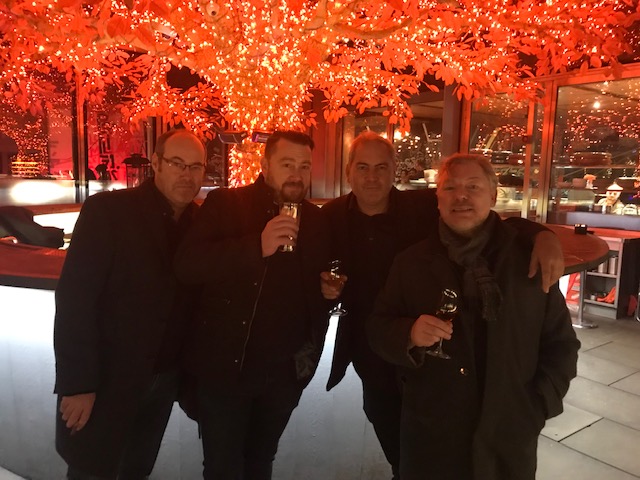 Throwback Thursday to when we headed into London for our Christmas party – don't we all look smart! This lovely picture was taken early in the evening. We're not going to share any from later.
Pictured here are some of the team: Jon (Studio Manager), Dan (MD), Darren (Creative Director) and Terry (Senior Designer). That's decades of experience in the creative industries, media planning and buying, all in one photo!
Dan started out 25 years ago as a media planner/buyer for one of the UK's largest direct response agencies. Darren has over 30 years' experience in the creative industry, starting out as a visualiser. Jon's experience spans over 20 years at London agencies and media owners, and Terry's CV features time at agencies such as Saatchi & Saatchi and EHS, and on brands including Toyota, Staples, AA, Mini, and Tesco.
We really believe that being a small agency which can handle the big jobs works best for our clients. They benefit from our industry experience, but still get the hands-on service you'd expect from a small company – the best of both worlds.
Our thanks go to the fantastic staff at Sushi Samba at 110 Bishopsgate for an excellent evening enjoyed by all!