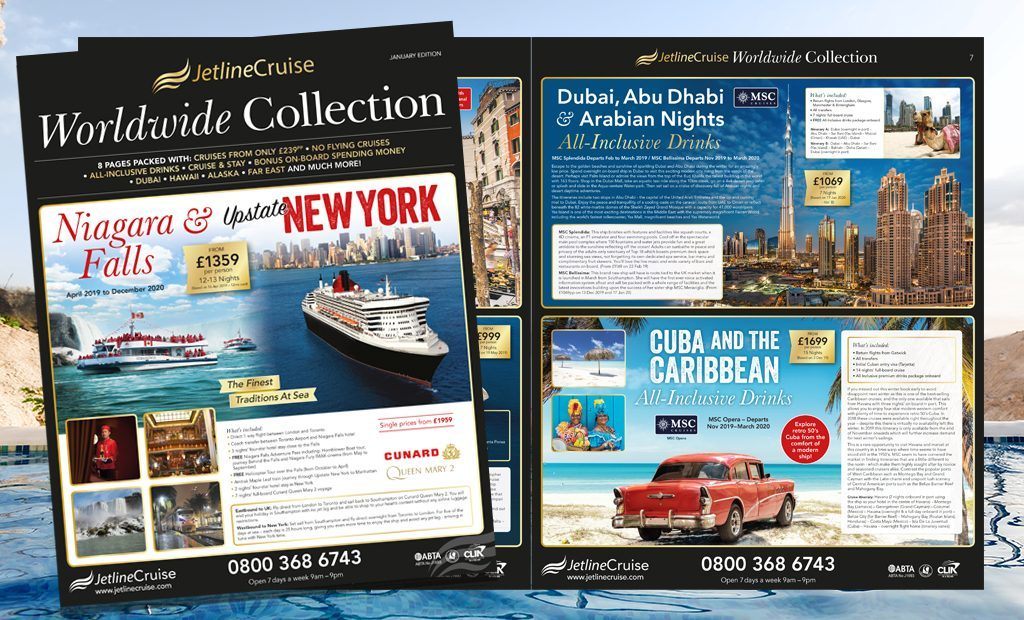 Jetline Cruise, one of the UK's top independent cruise operators, have been clients of ma since way back September 2012.
Actually, you might recognise them from this news we shared last month. Or they might be familiar to you from something else they've been up to lately…
From January to October 2019, the Jetline Cruise brand will be finding its way into homes across the country via the Daily Mirror. Each month the paper will include an eight-page insert packed with the very latest cruise offers to suit all kinds of tastes.
We started discussing this with Jetline Cruise back in November 2018 and quickly worked up the design to showcase the range of the holidays they have on offer.
We know that the Daily Mirror has a strong and growing audience of cruise customers, so it was a natural choice when it came to thinking about media placement.
An eight-page insert lets us really show off the cruise collection and worldwide destinations available, as well as being a great value deal for our client!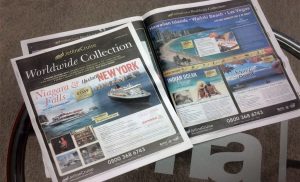 Whether you're looking to place inserts or another form of media, we take pride in getting excellent deals for our clients. Get in touch today.