This World Book Day we asked the team to each come up with a book to share, and the variety we got is fantastic!
Dan Rooney, MD
Alex Ferguson: My Autobiography
Sir Alex Ferguson is a man I've always admired. His vision, energy and ability to build teams both on and off the pitch is something that I have tried to embody since we started ma. Sir Alex created a purposeful but welcoming, and much-envied culture, like the one that is very important to me and the ma team. It was such a shame that he was the manager at Manchester United rather than Arsenal though!!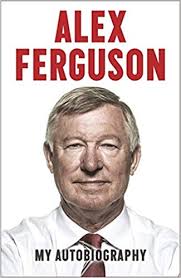 Darren Kefford, Creative Director
Churchill's Wizards by Nicholas Rankin
I'm always interested in how art can influence or change people's perceptions, so this book was a must. It's an amazing story of 'The British Genius for Deception 1914-1945'. This is a fascinating insight into coning, hoaxing and hindering using all sorts of mediums from pretend radio stations, miniature dummy soldiers, inflatables and 'the man who never was'. However, I'm particularly drawn to how art and colour were used to confuse the eye using early surrealist experimentation with 'dazzle' camouflage patterns to aircraft and ships.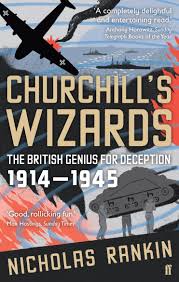 Claire Rooney, Advertising Sales/Account Manager
The Girl on the Train by Paula Hawkins
I chose this because it made me appreciate the beauty of using my own imagination whilst reading. The movie in my head was brilliant, the movie that was made was terrible. It's not the best book I've ever read by far, but it showed me how we definitely interpret things differently. Just like in advertising!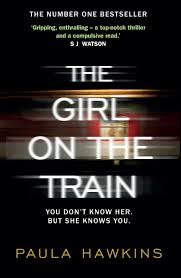 Jon Hardy, Studio Manager
Fungus the Bogeyman: Plop-up Book by Raymond Briggs
A classic by the great Raymond Briggs. This fascinated me as a child, with the legendary illustration brought to life in pop-up format. Perhaps I was showing an early appreciation for great artwork and the way it can be used in different formats! I've recently introduced my copy of the book to my children, to the horror of my partner. It's the book that keeps on giving.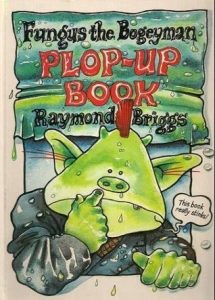 Terry Smith, Senior Designer/Creative Artworker
Five On Kirrin Island by Enid Blyton
The Famous Five have always been ever so quintessentially English – when not solving mysteries and poking their teenage noses in, they love nothing more than lashings of hot tea – all fab in my book!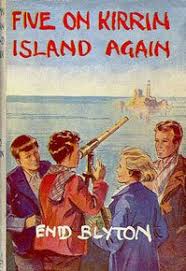 Megan Douglas, Copywriter
One + One = Three by Dave Trott
This is a great book for dipping into from time to time, especially when your brain is feeling a bit slow and lacking a creative angle. It's full of short stories which help you shift your perspective on things, seeing them from a new angle and helping get that creativity moving again!