Manscaped are an American brand who create grooming products for men. Their product naming includes many euphemisms such as their 'weed whacker' and 'the lawn mower'. As part of their brand mission, they are partnered with Testicular Cancer Society striving to educate and raise awareness of men's health issues and most importantly, risk of testicular cancer.
It's been great to see our OOH Manscaped campaign in Angel, Camden & Kings Cross St Pancras Underground Stations. Following their branding, we used headlines like 'Hackney away your Kew Gardens', 'Upgrade your oysters' and 'Stay chuffed with your bits', which we're sure will grab a lot of attention!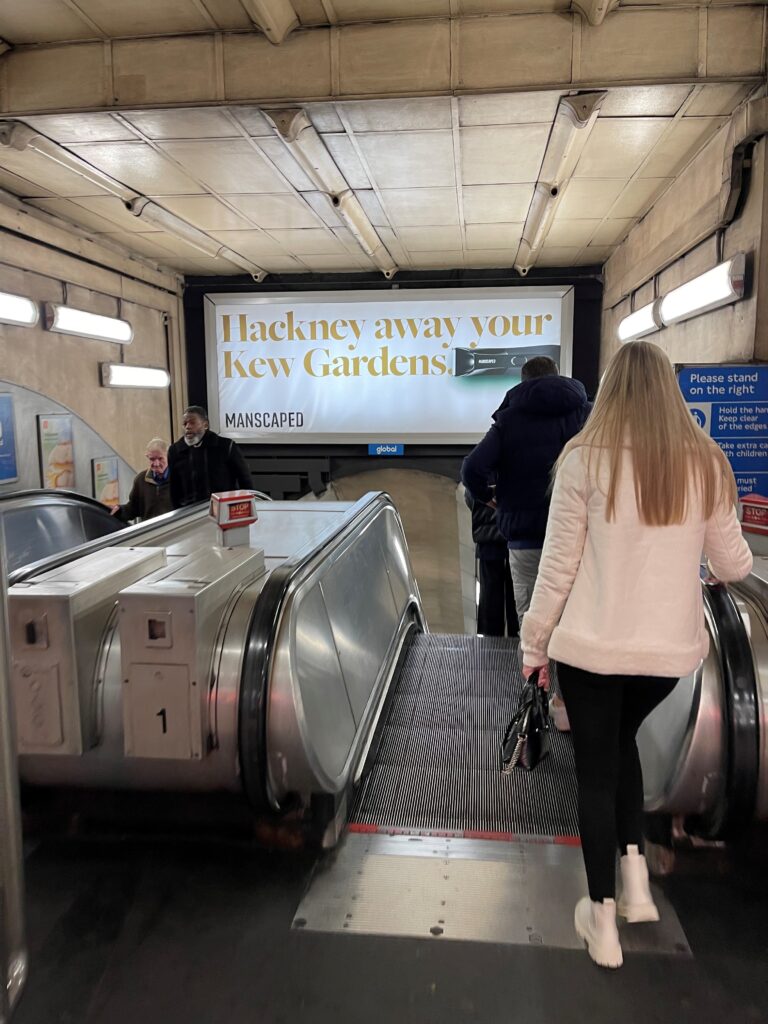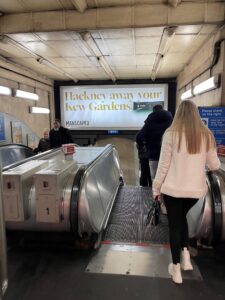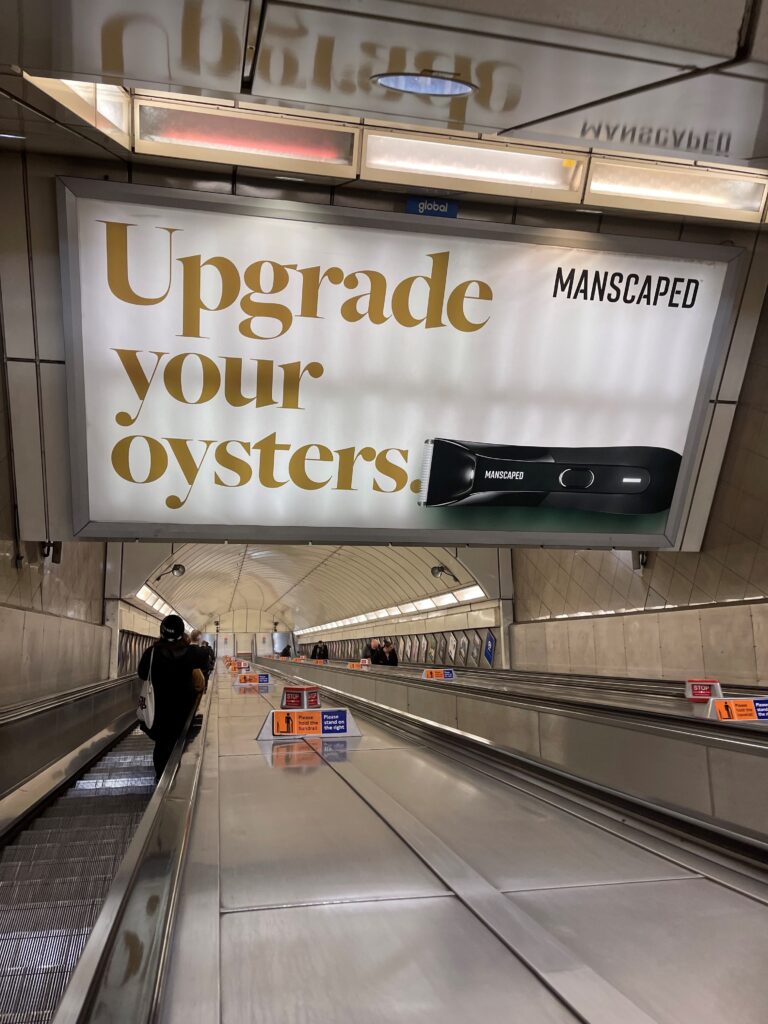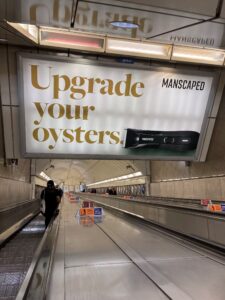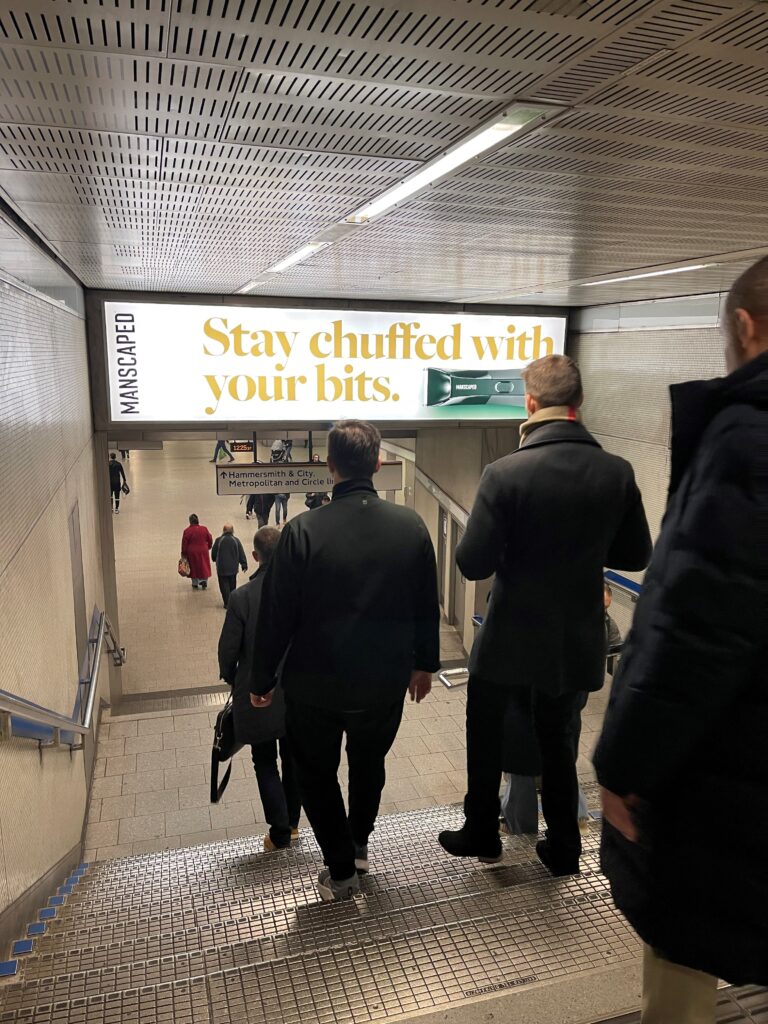 The London Underground is a brilliant opportunity for an OOH campaign as it attracts a lot of footfall, and specific stations can be chosen which are relevant to your target audience.